IT'S ALL HAPPENING AT IRUKANDJI!

We hope you have all had a happy and safe Easter and have been enjoying the beautiful autumn weather! Port Stephens sure did turn it on over the holiday period and the visitors truly made the most of it. We have been so popular that we sometimes had to turn people away!  After Covid we found that the restricted numbers worked really well for our staff, animals and guests.  All of the visitors are spread out over the day with plenty of time and space in the lagoons.  We got used to having a maximum of 100 people in the venue at any one time and we love it like this so we're keeping it! Although almost every session booked out each day in the holidays, we were still able to ensure it never got over crowded, especially in the middle of the day when everybody normally visits.
DINE AND DISCOVER IN NSW
The NSW Dine and Discover vouchers were released just in time for the holidays and it has been great to see locals and visitors alike making the most of their discounts. You still have up until the end of June to use the vouchers so if you are yet to apply you can do it via the Service NSW website here.
NEW ADDITION- RILEY LUEN PEREIRA

It's taken a good 6 months to make this announcement, through all the craziness of our big move please welcome the newest addition to the Pereira (and Irukandji) family, Riley! She was born in October and Lia, Ryan, and big brother Silas love her to bits. Can you tell she absolutely loves the water, look at that amazing little smile!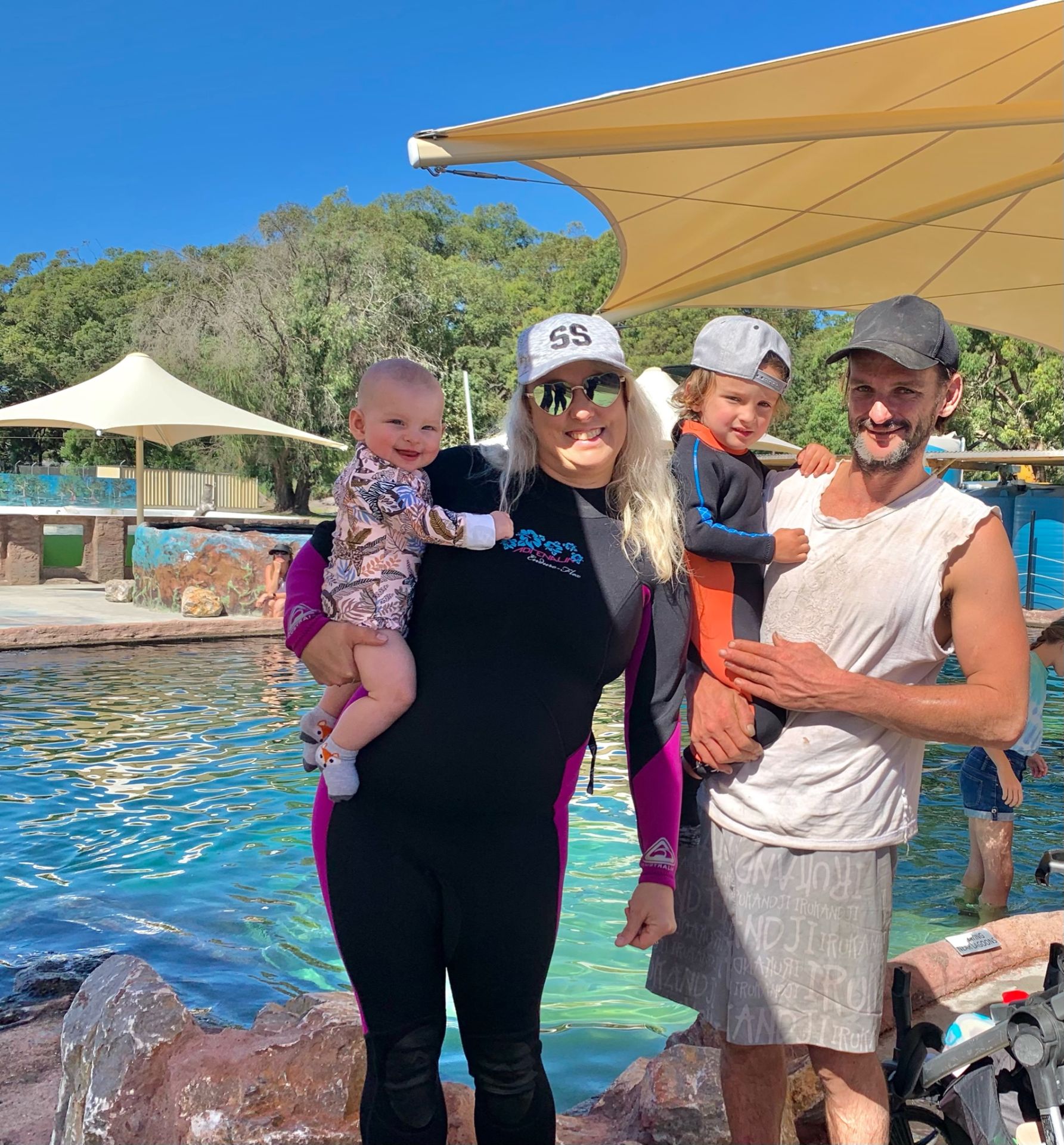 PHASE TWO IS COMING!
As you may know, Irukandji has grand plans to expand over the coming years with seven phases of development in the works. Phase one opened up in July 2020 and it's been a wonderful success so now it's time to get moving with the next stage! Phase two will see Irukandji double in lagoon size again! There'll be a second lagoon housing all our tropical animals plus some new species (soon to be announced). The new tropical lagoon will be inside a grand indoor/outdoor building and it will have the ability to close up to keep you snug and warm in cold times and open right up in nice weather.  The new phase will include some brand new activities including a Lagoon Snorkel for children ages 7 + (as well as adults) and a Little Ray Cuddle!
You'll also get the chance to snorkel in the new lagoon with all the tropical animals including Gigantor our 3.2m Shark! The current outdoor lagoon will be transformed into a snorkelling activity for ages 7+ to enjoy. That's right! Finally the kids will get to snorkel as well!
Keep your eye out for more news on the development of our amazing facility.

MERMAID DAY WAS AMAZING
Every year on March 29th the world celebrates International Mermaid Day and this year Irukandji got involved in our own unique way. We chose to use this opportunity to educate young children about ocean conservation whilst giving them a magical encounter with a real life mermaid.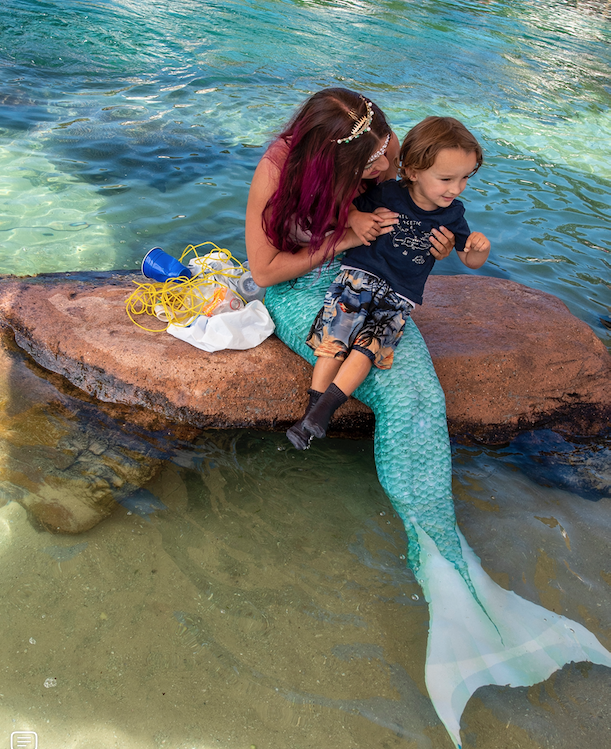 For our first ever International Mermaid Day event we invited some local mermaids to visit us at Irukandji and offer a different perspective on ocean life. It looks like it's set to be a yearly event after the mermaids charmed everyone with their extensive knowledge of the ocean and its animals.
All the children (and many of the adults) were fascinated with the mermaids and have asked them to come visit again soon.
SEA SHELTER & IRUKANDJI
Two big events happened with Sea Shelter recently- an ocean clean up at D'Albora Marina and the release of a rescued sea turtle named Gabbi.
The clean up included an underwater team who collected a whole bunch of debris from below the surface and an above ground team who picked up rubbish from around the marina. Much of the rubbish included discarded fishing gear, food and beverage containers, lots of cigarette butts and even plastic chairs! Whilst it was so rewarding to be able to remove the rubbish from the environment, it's also a harsh reminder that it's such a minute portion of the garbage that is littering oceans all over the world. So much of it ends up in the stomachs of marine animals and puts their lives in danger. Just because we can't see it doesn't mean it's not causing a terrible impact on the environment! We hope that bringing it the surface will help raise awareness about ocean pollution and remind people to do the right thing and dispose of garbage responsibly, or better yet, reuse, reduce and recycle!
CHECK OUT THESE PHOTOS FROM THE DIVE CLEAN UP
GABBI THE TURTLE'S RELEASE
Another exciting event that happened recently was the release of our rescued sea turtle, Gabbi, who has been with us since December 2020. She came to us underweight and lethargic, with injuries from a boat collision (you can see the crack in her shell below). After months of specialised veterinary treatment and lots of care from our Sea Shelter volunteers, she was finally ready to go home. She had become a very active and lively turtle, and such a voracious feeder that she doubled her weight! The volunteers who spent time caring for her were sad to say goodbye but so impressed with how far she had come. It's so rewarding to be able to send healthy animals back to their home environment.
FOR MORE INFORMATION ABOUT SEA SHELTER AND ANIMAL RESCUES PLEASE VISIT
Find us at:
Irukandji Shark & Ray Encounters
2 Jessie Road, Anna Bay