Where we are today is a vast difference to what it was like in 2014 and even last year in 2019!
Phase one of our new facility is set to open as soon as possible, once restrictions have lifted, and will include a large outdoor lagoon, a tropical indoor aquarium, picnic areas and an eco-friendly souvenir shop.
Our not-for-profit Sea Shelter is currently running out of Irukandji, to continue to provide rescues and rehabilitation for marine reptiles and fish.
The new centre is much larger than our previous one, giving more room to our animals to move around in with over 430,000 litres of water more than the previous centre! This also will give the customers a chance for new experiences like snorkelling.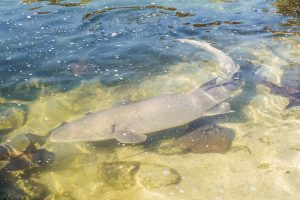 Everything in the centre has been built to be as naturalistic as possible, with the focus on the animal's welfare and lifestyle. Large lagoons with sandy shores, rocky reefs lots of caves, crevices and holes, and a strong current allows them to feel more comfortable, and also makes for great enrichment as they can explore, go into new caves, burrow under the sand and play in the current and bubbles.
Our new pools are their own mini ecosystems for our animals, and customers to enjoy.
While our tours will change from our old centre, we have many new experiences for our visitors to enjoy! You can choose to stay dry, looking at our tropical indoor aquarium, nursery or even wading into our shallow beaches. Or you can get wet, and experience our guided tours with a Shark Encounter, Snorkelling and even big shark feeding! Either way,  every visitor will learn so much through the guided interaction with an array of species. The Sharks and Rays reveal a whole new side that has never been realised with their bad reputations, they are incredible intelligent animals who amaze the visitors through a variety of captured natural behaviours, especially the fact the truely seek human attention creating passion and empathy toward their species.
In the near future you will see even more big changes as we continue to build on to the centre, including amenities like hot showers, a small cafe and playground.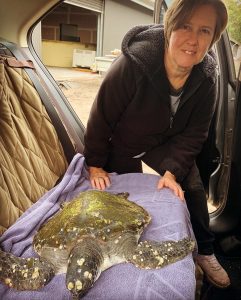 With the completion of phase 3, Irukandji will move into the new grand reception and cafe, freeing up the shed for the new Sea Shelter Marine Hospital. The building will have a dedicated rehabilitation centre so our local wildlife has a place to recover. This hospital will be only one of its kind for hours and will bridge the gap between Sydney and Coffs Harbour taking some pressure off Taronga Wildlife Hospital and increasing chances of successful rehabilitation.
Other phases in the next 5 years will include new exhibits like the jellyfish room including the infamous Irukandji; one of the most deadly things in the world, an extreme Shark Experience and some endangered fresh water species such as sea otters and fish.
Irukandji Shark & Ray Encounters has only been operating since November 2014, yet is already having a huge impact. What a wonderful opportunity to help change the world; Irukandji accepts the challenge with open arms/fins.