ANNUAL & UPCOMING EVENTS
RETURN (rubbish from the beach) & EARN (shark bucks)
June 11th 2022
This World Ocean Day, to support the amazing Sea Shelter, Irukandji is giving away Shark Bucks which are valid dollar for dollar at Irukandji. What does this mean?… on the 11th of June you can make a difference and be rewarded for it!
A recent study has found Australia is at the top of the list of nations generating single-use waste on a per capita consumption basis, ahead of everybody including the United States, South Korea and Britain. So much of this waste ends up in our waterways and finds itself in the digestive systems of many marine animals.
The effects of this are devastating to wildlife and the entire ecosystem, Sea Shelter and Irukandji do everything they can to support, protect and regenerate ocean habitat and they are huge supporters of WORLD OCEANS DAY'S 2022 30X30 message- Protect 30% of the world by 2030!
ON JUNE 11th 2022, Irukandji is giving back to those who care about the ocean by offering great prizes in return for picking up rubbish from local beaches. Irukandji will pay for the proper disposal of the rubbish that is collected and they will give away Shark Bucks valued at 10c per rubbish piece so that participants can use their "bucks" for activities at Irukandji Shark and Ray Encounters.
Not only can you use your Shark Bucks for any activity at Irukandji Shark & Ray Encounters, we are also offering a very special grand prize for the participant who collects the most amount of rubbish!
GRAND PRIZE: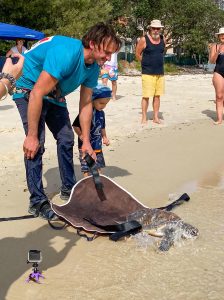 For the past 5 years, Sea Shelter has been rescuing sea turtles, sharks and rays who have been found injured or unwell in our local waterways.
After spending time under the care of our volunteers at the Sea Shelter hospital some of them regain enough health to be able to be released back into the ocean. Sending a healthy animal back to its home environment is a very special event and we have decided to offer this amazing opportunity as a reward to the family who collect the most rubbish on June 11th.
The winner on the day will be a VIP the next time a turtle is ready to go back to the wild they will have the honour of carrying it down to the water and setting it free. They deserve this incredible prize to show just how important removing plastic from our waterways is and how they contributed to the restoration of the health of our oceans and its inhabitants!
SPECIAL BONUS PRIZE: DOUBLE YOUR BUCKS! The Highly Commended Award will go to the participants who are judged to have put in the most amount of effort and accuracy into recording their collections for Tangaroa Blue. The winners of this award will get to double their shark bucks to spend at Irukandji.
HOW TO ENTER
First register your details
Sign the World Ocean Day Petition and share it around! 30×30 here- https://worldoceanday.org/take-action/conservation-action-focus/
Pick up your rubbish bags and gloves at Irukandji Shark & Ray Encounters car park at 10.30 am
Collect as much rubbish as you can at any local beach
Keep count and take photos of yourselves collecting rubbish
Bring your rubbish plus photos back to Irukandji
RETURN & EARN- Get paid for your rubbish in shark bucks to use anytime within a year!
BONUS- Share your photos to tag and support Sea Shelter and all they great work they do
Don't foget to sign this petition to show support for the 30×30 initiative https://worldoceanday.org/take-action/conservation-action-focus/
August is Local's Month!
Local's month began way back in 2015, Ryan and Lia first took over the Bob's Farm venue and transformed it into Irukandji Shark & Ray Encounters in 2014, an upcoming aquarium committed to high quality animal care and awareness of environmental issues. The original idea came about to help give the locals an opportunity to visit the new aquarium, meet the owners and see how much had changed since they had last visited. It definitely worked as the word spread and it's since become a well-known activity for Port Stephens residents and visitors alike, often topping the charts for the most popular activities in the region.
Since moving to the new location in Anna Bay in 2020, the locals have been coming by to enjoy the warm water and sandy beaches of the lagoon and try out the newest experiences on offer, like the snorkel and tawny nurse shark encounter. This year in 2021, its extra important in the current crisis to say thank you to the locals who have been showing their support over these past turbulent times, and for first time visitors to check out the new aquarium.
For the first time ever we're offering 50% off entry AS WELL as the Shallows Encounter! That means visitors from the Port Stephens area can have an incredible close-up experience with our sharks and rays, feeding and petting them from inside the shallow water of the lagoon for half the usual price.
As always it will be a great opportunity for us to meet all the people who call Port Stephens home, to show them what we are all about and help grow the conservation message for our local beaches. Right now it's more important than ever to get the word out about conserving our local marine environment as we rally together to support saving our marine park sanctuaries.
Visitors with a Port Stephens address on their license will receive a massive 50% off entry and shallows encounter every day for the whole month of August! (Port Stephens address required on ID) Book in here and use the promo code PSLOCALS2021 to get 50% off your booking.
*extra experiences such as the Tropical Snorkel and Tawny Nurse Shark Encounter are not included in the discount
Any local businesses who would like to bring all their staff in at once are more then welcome (Bookings Essential)
We are very excited to meet all the friendly locals, share our stories and our dreams.
International Mermaid Day Special Event
March 27th 2021
In celebration of International Mermaid Day, Irukandji Shark & Ray Encounters will be holding a super magical event with three local mermaids. They'll be stopping by for one special day only, to spend some time with young ocean lovers and teach them all about their amazing home.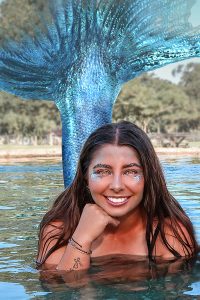 Beautifully adorned in their eco-friendly, plant-derived glitter, they'll charm your child with all their incredible knowledge, and take them on a tour in the shallows to meet their shark and ray friends.
They'll also get to enjoy morning or afternoon tea with them, indulging in some beautiful mermaid themed treats.
There'll be lots of opportunities for photos so they're welcome to bring a camera!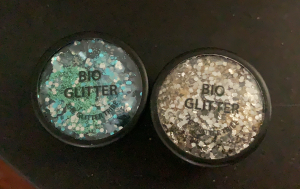 The Shallows Encounter is included so make sure they wear shorts or skirts so they can dip their legs into the water, footwear will be provided. Dress-ups are permitted as long as they are eco friendly and suitable to wear in the pool. Please note that no plastic sequins or glitter are permitted in our lagoon – the mermaids are wearing eco glitter made out of plants! If you wish to purchase this glitter it can be found at The Glitter Tribe and is very pretty!
Suitable for ages 7 plus without adult supervision ( an extra staff will be going along to ensure their safety) however children under 7 may participate if an adult accompanies them. The accompanying parent may follow the tour for photos and supervision and will need to purchase a regular admission ticket with shallows encounter so they can be near their child in the water. Parents of the older children are welcome to follow along and take photos if they would like to join in. Siblings and other children who are not participating in the Mermaid event may purchase tickets for entry and other experiences at Irukandji to be there at the same time seperate to the Mermaid Tour.
TICKET INCLUSIONS ($75):
Tour with a mermaid guide
Photo opportunities with the mermaids
Morning or afternoon tea include cupcake and cookie
Shallows encounter in socks (socks will be provided)
Join Us for Some Art Making with Denise Duffy!
October 2nd and 9th, 2020
These school holidays we have an extra special activity planned for you. This event is all about unleashing kid's creativity and making a masterpiece inspired by the ocean.
Denise Duffy is a local Port Stephen's artist with a passion for the ocean. Her artworks are inspired by marine life and coastal landscapes and even include natural elements and found coastal treasures.  You can read more about Denise here https://www.deniseduffy.com.au/bio
During this workshop, Denise will guide participants through the process

of exploring the beauty and magic of the underwater world while working with a variety of media including pastels, ink, markers and sea water.
The workshop runs for around 45 minutes and is expected to include:
Meet & greet
Artist introduction
Group discussion about favourite ocean animals
Workbook activities, drawing animals and ocean movements
Educational discussion about threats to marine life- eg: plastic in the water etc
Make art!
Tickets are $25 each.
This activity will take place in the Irukandji gift shop, so entry into the aquarium is not required.
There are 4 sessions available on both the 2nd of October and the 9th of October 2020
Click the link below to book your spot!
GRAND OPENING CANCELLED
With years of planning going into our brand new aquarium, we had planned for a grand opening in April 2020. Unfortunately, due to the covid-19 crisis this has been cancelled. Down the track, when it is safe to do so, we will hold a small celebration event.
In light of this, as we are unable to invite them all to a grand opening event, Irukandji would like to thank all the incredible people who helped us get here.
This includes all of our amazing contractors and construction workers, our helpful local council and community members, and importantly our dedicated volunteers and staff.
Thank you all so much for supporting us through the entire build and allowing Irukandji Shark & Ray Encounters to continue doing what we love in our new state of the art aquarium.
Annual Fundraising Activities
Irukandji is a proud supporter of the annual Stockton Beach Clean Up. 15 tonnes of rubbish could be pulled out on the day with so much more left behind including many years worth buried under the sand. Every single piece of plastic could kill hundreds of marine animals as once they die and decompose the plastic returns to its job of being consumed by unsuspecting sea creatures.
If the Plastic is not big enough to block the intestines any more it brings with it another problem; all the small pieces of plastic floating in the ocean bond with DDT (an extremely dangerous chemical that never leaves the ocean/earth cycles) then it travels up the food chain where the top (us) consume it in ever increasing proportions. In Humans DDT is linked to many ailments including miscarriage, diabetes and it can be an endocrine disruptor leading to auto-immune diseases.
Plus there are so many prizes at the end, last year pretty much EVERYBODY  got an awesome prize from a local business. Its win win!
World Oceans Day
Irukandji World Ocean Day Celebration Saturday June, 9 2018
Join us on World Oceans Day to help make a difference! This year, help us clean the mangroves!