VISIT
Irukandji is open from 9am-5pm 364 days a year, closed only on Christmas Day.

Experience the true nature of sharks, rays and the weird and wonderful world of the ocean. You can choose to enter the animal's world by going into the water or feed and pat them from the edges of the pools.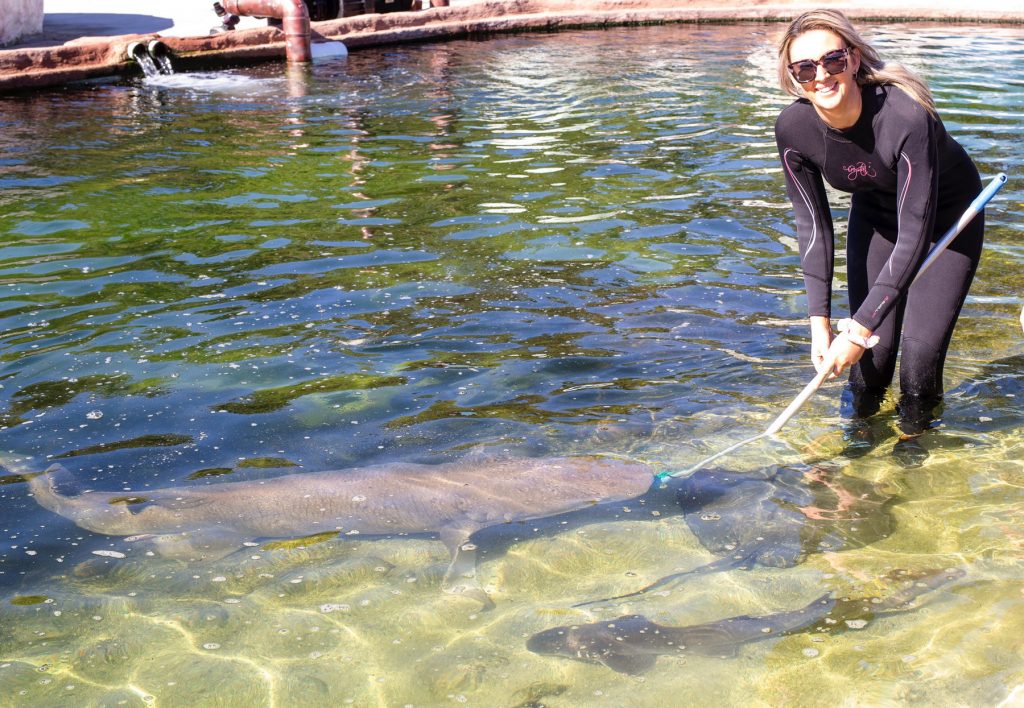 Be Amazed
This unique experience is a once in a lifetime opportunity to interact with marine life by joining them in their world. Feeding a natural predator in the wild can create an array of impacts from damaging delicate ecological systems to influencing the behaviors of these animals to associate humans with food. Irukandji takes away that danger with a wide array of friendly sharks and rays just bursting to say Hi.
Irukandji is a massive family, fish and staff alike, whose life dream is to reveal the true character of some of the worlds most beautiful, intelligent, elusive creatures and at the same time educate us about the Australia's delicate ocean ecosystems.