BIRTHDAYS & Social Groups

Bookings are essential at least one week in advance with a $50 deposit required at the time of booking.
SHELDON SHARK PARTY
(minimum 13 paying guests)
CHILD: $20
ADULT: $34
CHILD UNDER THREE: Free
Includes
Admission
Food for the Sharks & Rays
Wading in the shallow water
$10 per person for wetsuit hire if you wish to get fully immersed
Smoking is prohibited within 20 metres of our Attraction. There is a smoking section available beside the car park.
RASPY RAY PARTY
(minimum 13 paying guests)
CATERING: $75 (Extra $ options >20 guests) CURRENTLY UNAVAILABLE
CHILD: $20
ADULT: $34
CHILD UNDER THREE: Free
Includes
Admission
Shallow water encounter
Food for the Sharks & Rays
$10 extra per person for wetsuit hire
A bowl of chips and lollies
24 party sausage rolls
24 party pies
Mix up cordial
Napkins
A Freddo ice cream cake!
A candle
Sustainable plates, cups, bowls and cutlery
Sustainable shark table cloths
Any party needs to be booked one week in advance, allowing time for staff to prepare. Available times for bookings will be listed online.
Outside food is permitted. Feel free to bring all the ingredients you would like to make for a perfect party. Please think sustainably; avoid disposable plastic tinsel, disposable plastic bags and disposable plastic plates. Instead you can choose non disposable plastics like Tupperware containers, picnic utensils, recycled paper plates etc.
Every single piece of plastic not in the ocean can save thousands of animals.
Birthday Cake Details
Don't have the time to source out a cake? Not pre-included in your package? Not to worry, they can be purchased here  for $18 (subject to availability).
Cake: Freddo icecream party cake! Triple layered icecream cake with real teeny Freddo Cadbury dairy milk chocolate pieces.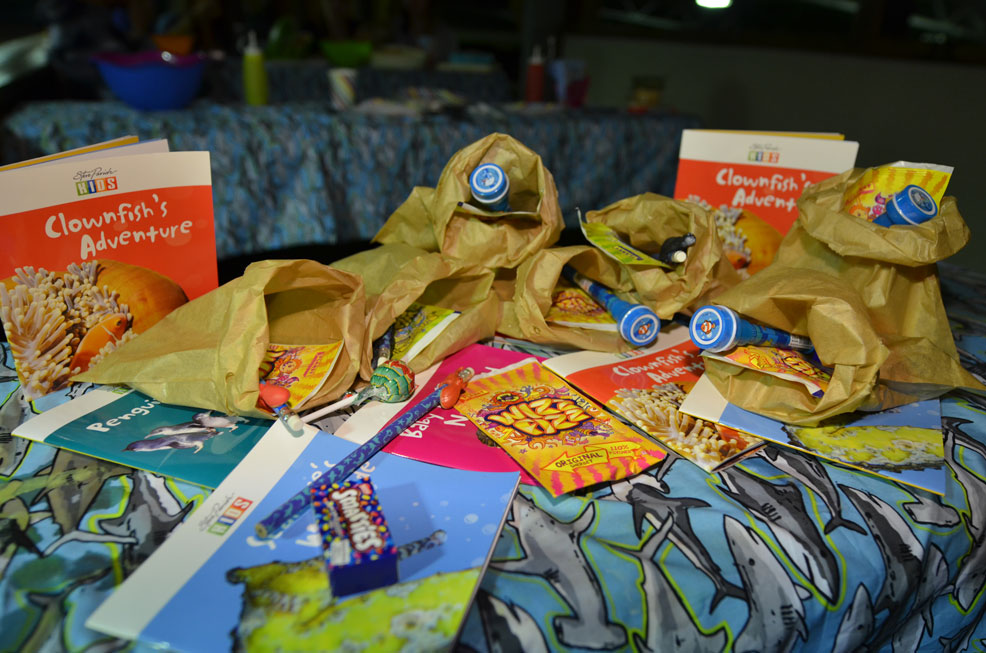 Optional Loot Bags
For a bargain price of $10 each! Bookings essential.
Eco friendly loot bag
Marine pen or pencil (assorted)
Steve Parish children's book
Marine ring (assorted)
Take3ForTheSea sticker
Box of Smarties
Lollies (assorted)
Customise your very own Party Invitations! 
Check out our new Party Invites. With two options available you can print the Invites and fill them out with pen OR you can pre customise the editable PDF version with all the details and then send it via the web to help save the environment! Scroll down to select desired option.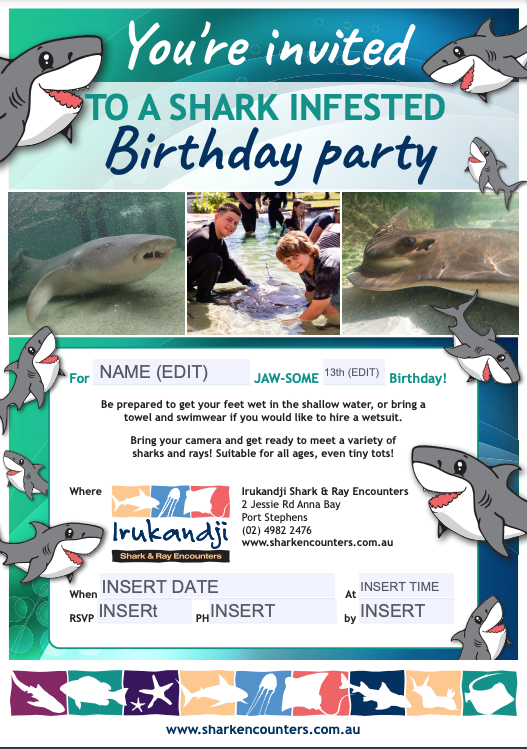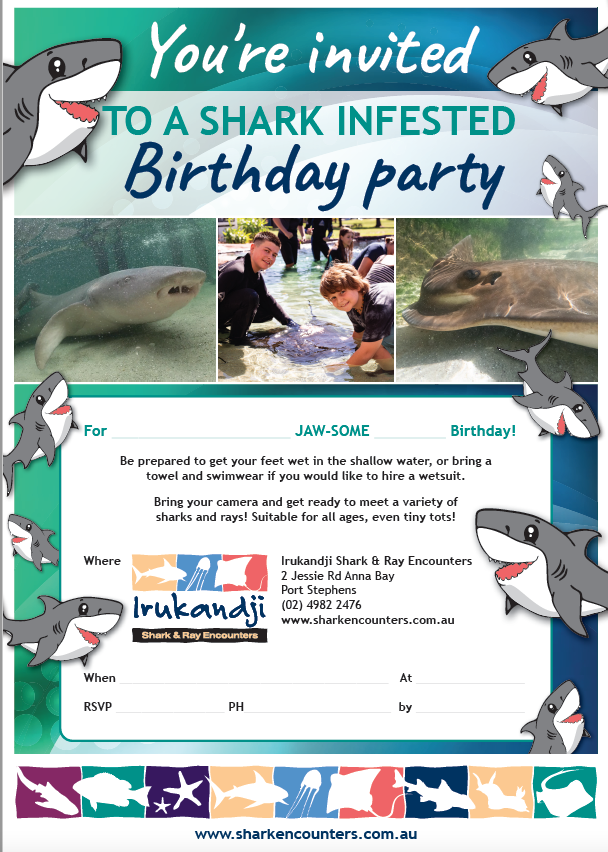 Use the above image to print and give to your invitees!