The History of Irukandji Shark & Ray Encounters
The history of Irukandji begins in an old shed, transforming to a centre based around animal care and education.
Our Beginnings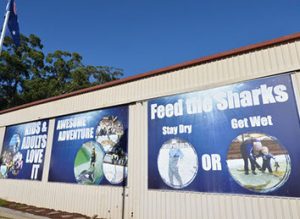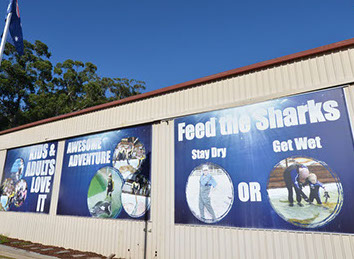 In 2014, Irukandji Shark & Ray Encounters purchased a previous business, renting in an old shed at Bob's Farm and acquired all of the animals that came with it.
We immediately set out updating the animals habitat as it was completely artificial and bare, with no natural environment for them.
Countless hours were spent adding in sand and other substates for the animals comfort, rocks so they had places to rest and hide in, as well as other naturalistic features.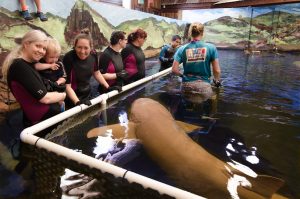 A state of the art heater/chiller was purchased that was able to heat up the entire lagoon. This allowed us to move the large, tropical sharks from a small shallow pool into the large lagoon where they would have more space to live.
Our animal's health became our priority with continuous checks and vet care when needed.
We implemented water testing straight away so we could ensure the temperature and quality of the water was always up to the proper standards for them.
Through staff training based around customer service and animal welfare, new, interactive and educational tours, and a strong commitment for conserving our oceans and planet, Irukandji became what we are known for today, a local education and conservation hub.
After creating a successful space to educate, share experiences and care for animals, it was finally time to build a brand new centre in a new location!
Check out 'Where we are today' page to view and learn about our brand new facility!