Attending an event with us is a fantastic opportunity to experience Irukandji in a whole new way, or work with us outside the attraction in conservation efforts for the Ocean.
Join Us for Some Art Making with Denise Duffy!
October 2nd and 9th, 2020
These school holidays we have an extra special activity planned for you. This event is all about unleashing kid's creativity and making a masterpiece inspired by the ocean.
Denise Duffy is a local Port Stephen's artist with a passion for the ocean. Her artworks are inspired by marine life and coastal landscapes and even include natural elements and found coastal treasures.  You can read more about Denise here https://www.deniseduffy.com.au/bio
During this workshop, Denise will guide participants through the process

of exploring the beauty and magic of the underwater world while working with a variety of media including pastels, ink, markers and sea water.
The workshop runs for around 45 minutes and is expected to include:
Meet & greet
Artist introduction
Group discussion about favourite ocean animals
Workbook activities, drawing animals and ocean movements
Educational discussion about threats to marine life- eg: plastic in the water etc
Make art!
Tickets are $25 each.
This activity will take place in the Irukandji gift shop, so entry into the aquarium is not required.
There are 4 sessions available on both the 2nd of October and the 9th of October 2020
Click the link below to book your spot!
GRAND OPENING CANCELLED
With years of planning going into our brand new aquarium, we had planned for a grand opening in April 2020. Unfortunately, due to the covid-19 crisis this has been cancelled. Down the track, when it is safe to do so, we will hold a small celebration event.
In light of this, as we are unable to invite them all to a grand opening event, Irukandji would like to thank all the incredible people who helped us get here.
This includes all of our amazing contractors and construction workers, our helpful local council and community members, and importantly our dedicated volunteers and staff.
Thank you all so much for supporting us through the entire build and allowing Irukandji Shark & Ray Encounters to continue doing what we love in our new state of the art aquarium.
Annual Fundraising Activities
Irukandji is a proud supporter of the annual Stockton Beach Clean Up. 15 tonnes of rubbish could be pulled out on the day with so much more left behind including many years worth buried under the sand. Every single piece of plastic could kill hundreds of marine animals as once they die and decompose the plastic returns to its job of being consumed by unsuspecting sea creatures.
If the Plastic is not big enough to block the intestines any more it brings with it another problem; all the small pieces of plastic floating in the ocean bond with DDT (an extremely dangerous chemical that never leaves the ocean/earth cycles) then it travels up the food chain where the top (us) consume it in ever increasing proportions. In Humans DDT is linked to many ailments including miscarriage, diabetes and it can be an endocrine disruptor leading to auto-immune diseases.
Plus there are so many prizes at the end, last year pretty much EVERYBODY  got an awesome prize from a local business. Its win win!
World Oceans Day
Irukandji World Ocean Day Celebration Saturday June, 9 2018
Join us on World Oceans Day to help make a difference! This year, help us clean the mangroves!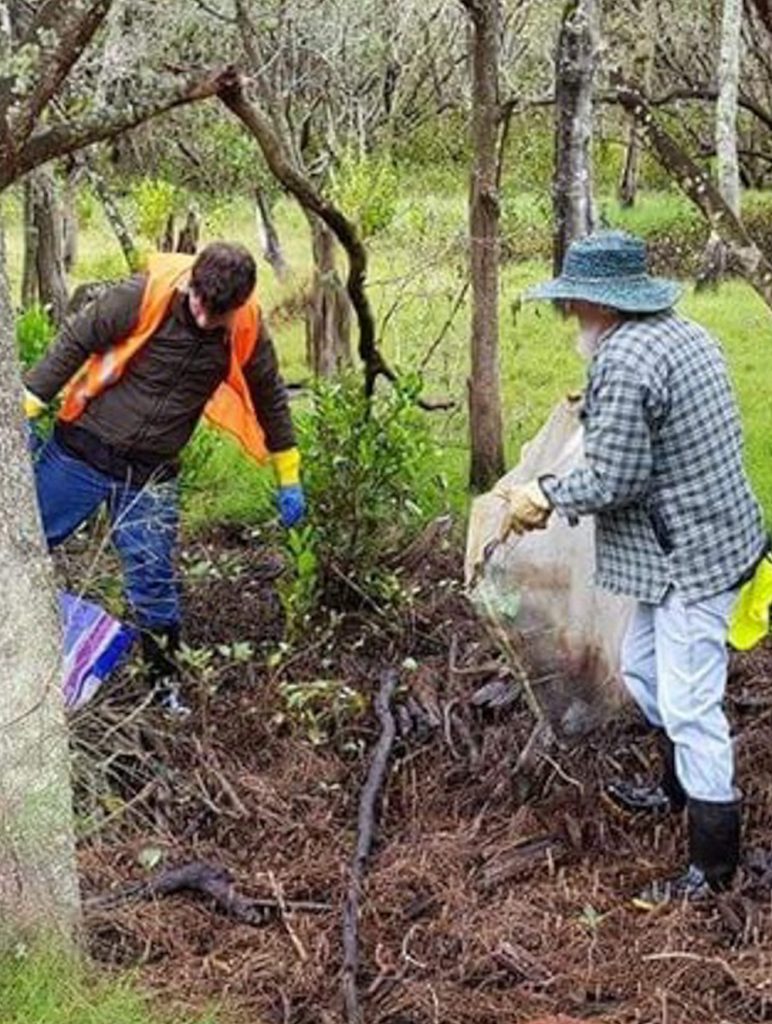 Annual & Upcoming Events
LOCALS MONTH!
To celebrate our amazing aquarium we host a very special discount for Port Stephens residents during August every year. Local's month is a great opportunity to meet all the people who call Port Stephens home, to show them what we are all about and help grow the conservation message for our local beaches.
Visitors with a Port Stephens address on their license will receive a massive 50% off entry every day for the whole month! (Port Stephens address required on ID)
Any local businesses who would like to bring all their staff in at once are more then welcome (Bookings Essential)
We are very excited to meet all the friendly locals, share our stories and our dreams.